Students used Water Explorer to tackle their watery theme
Having chosen a whole school theme around water and Sustainable Development Goal 6 – access to clean water and sanitation – the eco-council at Monkspath Junior and Infants School decided to use Water Explorer to help them to engage with their theme, and get the whole school involved as well.
Water Explorer is a free, fully-resourced online programme for schools and youth groups. Setting a range of water-based challenges for 8-14-year-olds, the programme offers energising learning opportunities for students to understand the importance of water as a natural resource, how to reduce their own water footprint, and how to help others to do the same.
The team at Monkspath started the year off with a splash, completing three different Challenges and earning themselves the accolade of UK School of the Month for October. For their prize, they requested a rainwater butt watering system to help them to look after their vegetable garden sustainably.
Mrs O'Keefe said that "The children have all loved completing the challenges and have shown a great deal of empathy, respect and a commitment to tell everyone within our school community of the importance of saving water."
Their great work throughout the year, investigating topics such as floods and droughts, and putting up eye-catching displays around the school, culminated in a Water Festival which they planned to hold in their playground for the whole school. The team didn't let the very wet weather on the day dampen their spirits, they simply moved their Festival into the school hall, and commented on how lucky we are to have rain!
The students and their fantastic teacher Mrs O'Keefe organised lots of activities for the other students to try out at the Water Festival: there was a filtration system set up which demonstrated how good different materials are for filtration, and how important plants are for holding soil together; an area for writing water saving pledges; a pipeline challenge where the students had to move pretend water from one cup to another using guttering, without spilling it, and a secret water treasure hunt which went all around the school. They even had a visit from a member of the Water Explorer team in London.
It was a great day all round, with lots of water saving knowledge being shared, and lots of fun had.
Find out more about what schools are up to, or sign up to join Water Explorer at waterexplorer.org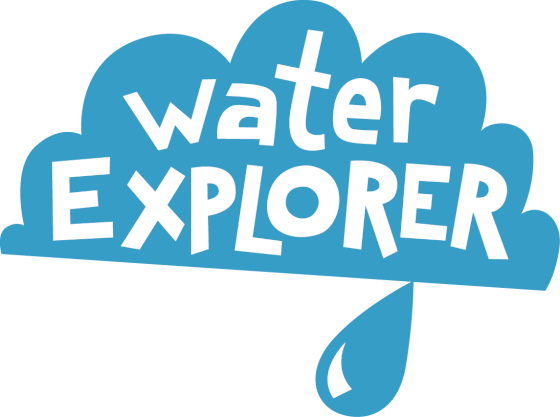 If you'd like us to use feature your green action please tell us
What you did, or intend to do, and when?

Which theme, or themes, it delivers against?

Who and how many people it involves?

That you are happy for us to store, and potentially use, the information.
Please send details, including any photographs and logos we can use, to [email protected]