The Rollings Family YoGA Pledge
Our Pledge: Transform a disused allotment plot to create fruit and vegetable patches, flower beds, seating area to watch birds and a wild garden area to encourage bees and butterflies.
This was a huge success. My whole family got involved and it was a great way to spend time together and learn new skills. We have enjoyed many days digging, clearing, planting, picking and creating dishes the family could eat. We could make salads and soups for weeks without having to buy anything! Even our dog loved helping with the digging!
We grew strawberries, tomatoes, raspberries, carrots, peas, beans, peppers, chilli's, a variety of lettuces, cucumbers, beetroot, pumpkins, parsnips, red / yellow onions, potatoes, mint, herbs and kale. We also planted sunflowers, willow trees, fruit trees and hundreds of the Royal Botanic Gardens, Kew "Grow wild" seeds to create a wildlife area.
We inspired extended family members and friends to help and hosted BBQ s and afternoon teas.
We helped the local school who were transforming a neighbouring plot by sharing additional seeds, bulbs and some willow trees. Although it has been hard work it's a fantastic challenge and it was a great way to keep fit and eat healthier. At the beginning of this project I was scared of every bird, bug or frog that we saw but by the end I enjoyed their visits. I was particularly proud of how the sunflowers grew and my funniest moment was seeing the unusual shaped carrots.
Kindest regards
Ellie Rollings and my family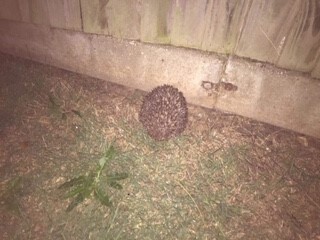 If you'd like us to use feature your green action please tell us
What you did, or intend to do, and when?

Which theme, or themes, it delivers against?

Who and how many people it involves?

That you are happy for us to store, and potentially use, the information.
Please send details, including any photographs and logos we can use, to [email protected]